Hi Guys,
I hope you had a great weekend and wonderful start to your week. Can I just tell you, I have really enjoyed this moth so far?! For us, May always seems to be a calm period.... the calm before the wonderful, craziness, of showers, and weddings, BBQ's, and travel that seem to sometimes overtake the next several months. We love the craziness, but we so enjoy our home and our lovely city, and we often take them both for granted.
Last weekend, Jonny and I (and Charlie Brown of course) spent the weekend relaxing just a few miles from home, but felt like we were thousands of miles away. It was such a nice little retreat for us without the stress of traveling.
As I mentioned (here) - the weekend was quite rainy and we had big plans to play tourist and enjoy some outdoor activities around Downtown. Although, mother nature had other plans (it was FAREEEEZING), we still took in some of the sights that we often overlook as locals.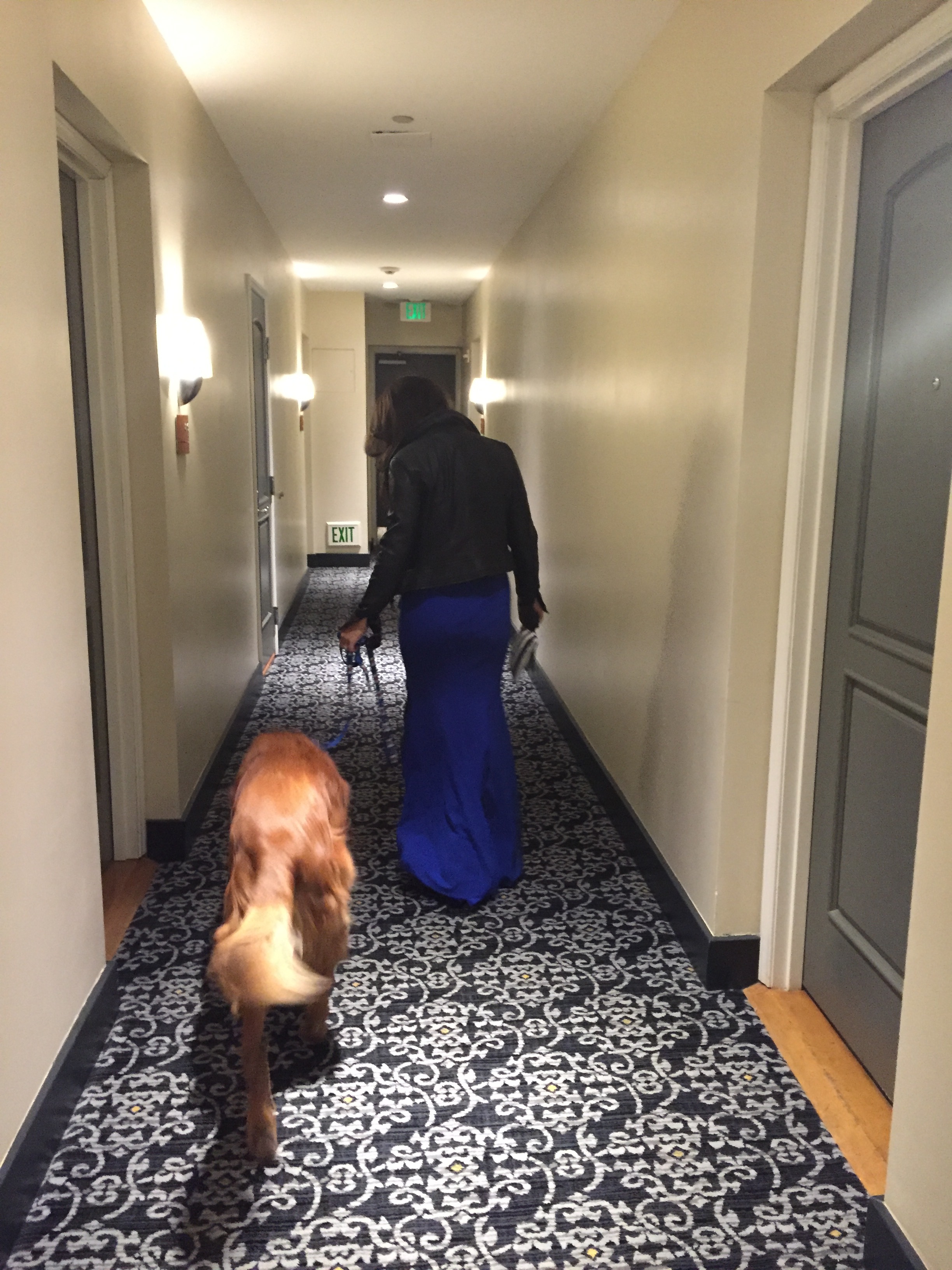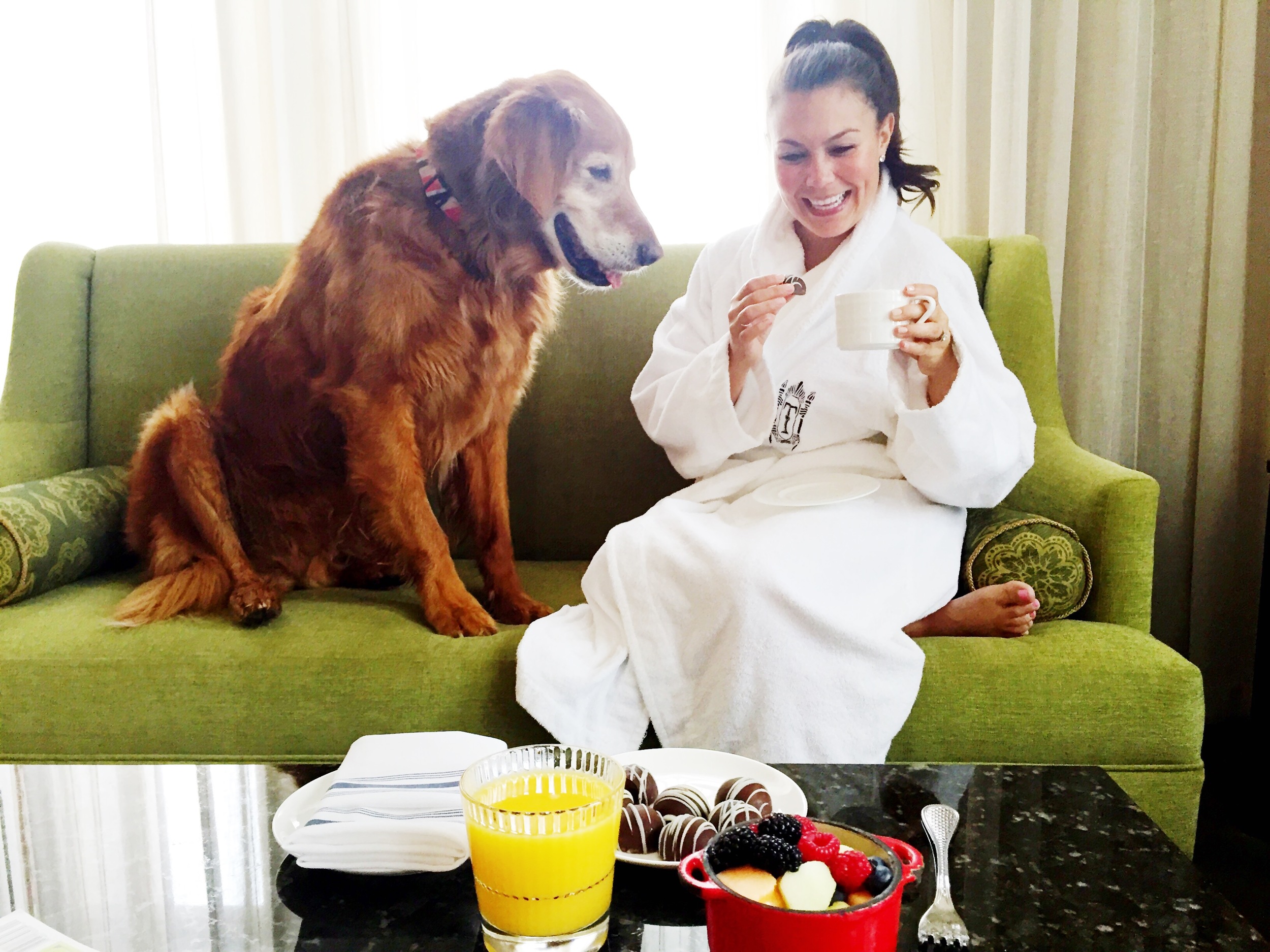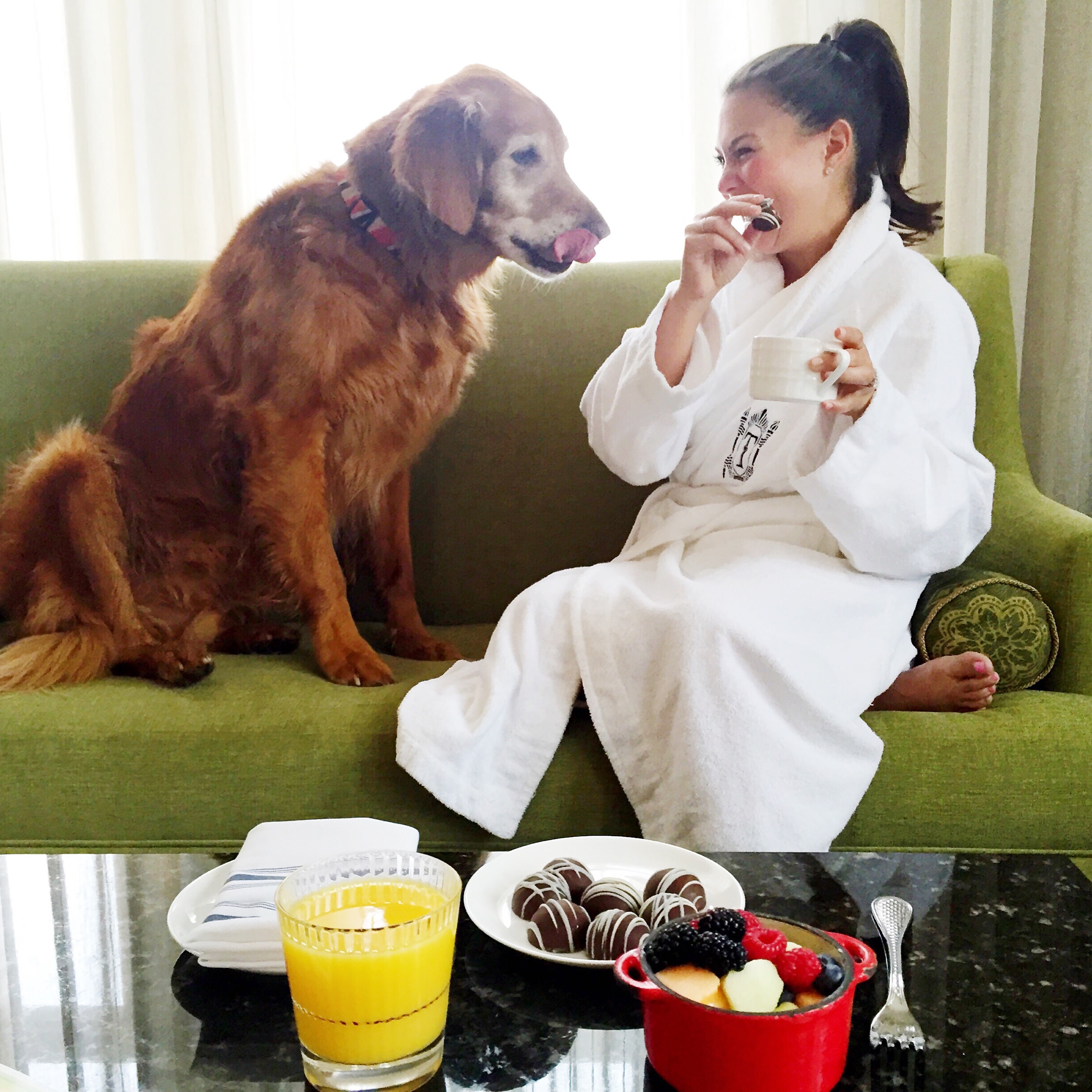 After checking in Friday evening, and getting Mr. Brown situated, Jonny and I rushed to our event (since we tend to run on the late side.... ooops). It was nice that it was just up the street, however. We had such a fun night and my dress was so comfortable and easy to dance in all night long. My gown is from Rent the Runway here , also like these pretty blue options (here, here, here).
Since it was snowing Saturday, we worked out in the hotel gym, watched some seriously good (Jonny would disagree) television and watched the snow fall on the city for most of the day. Finally, around 6pm we decided it was probably time to socialize with other life forms other than Charlie Brown, and made our way down to The Nickel before heading to the DCPA to see Sweeney Todd. We enjoyed some of the most creative cocktails I have had and a delicious charcuterie before going to the show. I received several questions about my pink dress ($50) that I wore that night... I am wearing an XS and it runs true to size. It is really one of my favorite bargain buys that is perfect for fall - spring. (Note - it is a Chicwish dress and I have noticed their shipping can range from 2 weeks - 1 month unless you request expedited shipping). Also, there are still a few sizes of my Valentino dupes here ($70).
We were sad to leave on Sunday and really did everything we could to move in the place (hehe). Am I the only one who watched The Sweet Life of Zach and Cody on Disney growing up?! I was always so jealous of them... Ok, back to adulthood. The staff at Hotel Teatro reminded us of the hotel where we got married - after a couple days, everyone knew us and Mr. Brown by name and they went above and beyond to accommodate even silly requests. We requested a late check out, then enjoyed Sunday morning cocktails in the lounge of The Nickel (such a sweet spot to just relax and have a drink or play games!). We also saw a group of high schoolers taking prom photos the night before, which made me think several things - 1) It has been a minute since I was in high school - yikes. 2) Why weren't we that creative? Every high school dance photo I have is on our stair case or next to the piano... (original) 3) Prom dresses are sooooo much better, oh my goodness!
The end of our relaxing weekend was topped off by a fabulous brunch by Chef Anthony from The Nickel at Hotel Teatro. Everything was delicious and will definitely be back for the torta... so yummy. We will definitely be making staycations a regular thing. They are so easy and such a great way to reset and see little bits of your own backyard that you might normally overlook.
Where is your favorite spot to staycation? Hope you have a great rest of your week!
xo
Photography: Corey Anthony