Happy Friyay, Friends!
I've sure missed you guys! If you follow me on Instagram you may have picked up that I had a packed travel itinerary last week. I started out in Palm Springs visting my grandparents and it was so nice to spend uninterrupted, quality time with them. As we all get a little older I do my best to take in and cherish every moment with my loved ones. And this time with my Nana and Papa was especially important because I rarely get to spend more than a few hours at a time with them.

When I was deciding what to pack for Palm Springs, Scottsdale, and Chicago, honestly I was a little overwhelmed! The idea of squeezing outfits for three cities, multiple events, and very different climates made my head spin a bit. At the end of the day, I had a few things that worked for me (more on that next week!). But the one thing I knew was I wanted to find the perfect palm print to wear while I was in Palm Springs. And I was thrilled when I found these palm print overalls!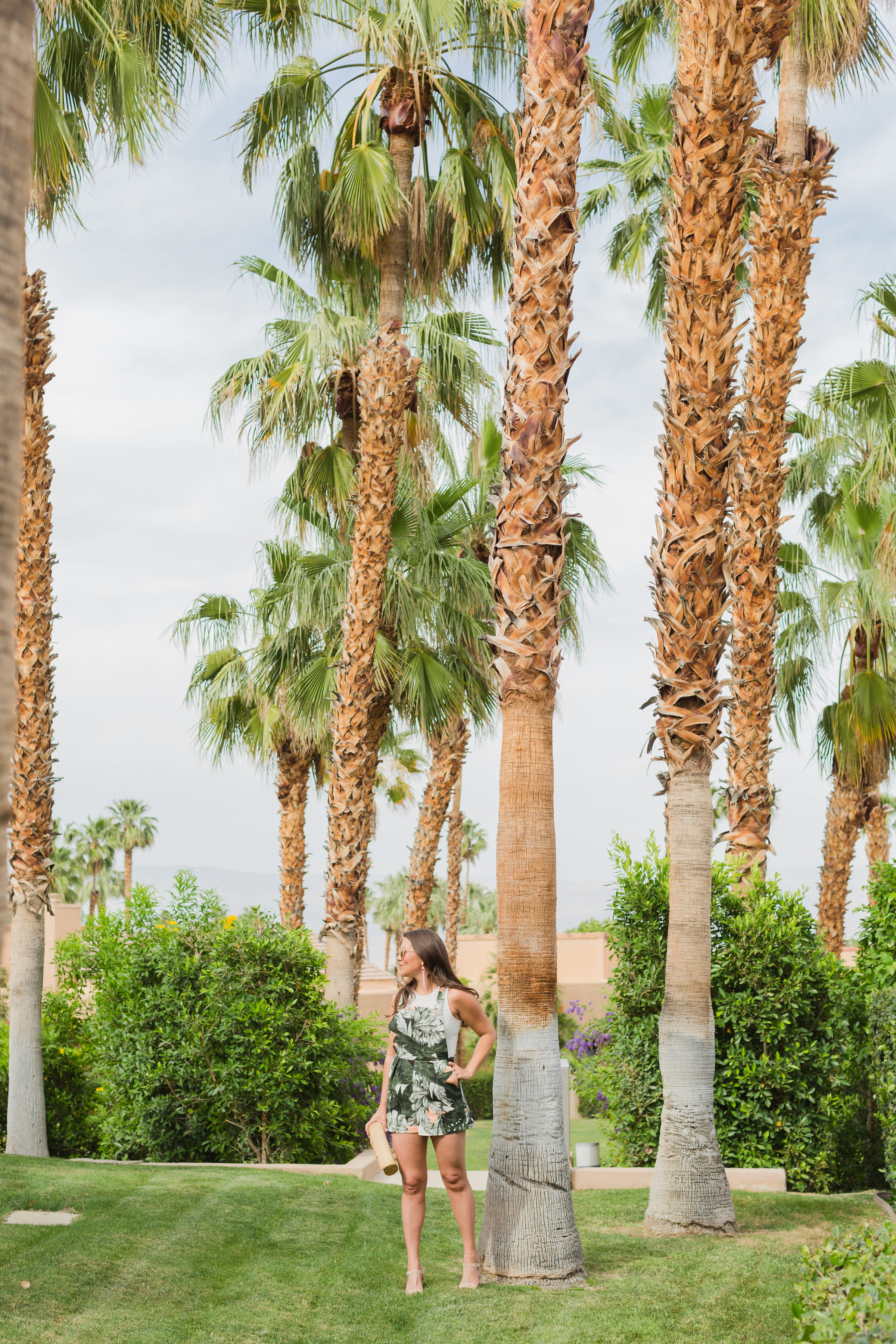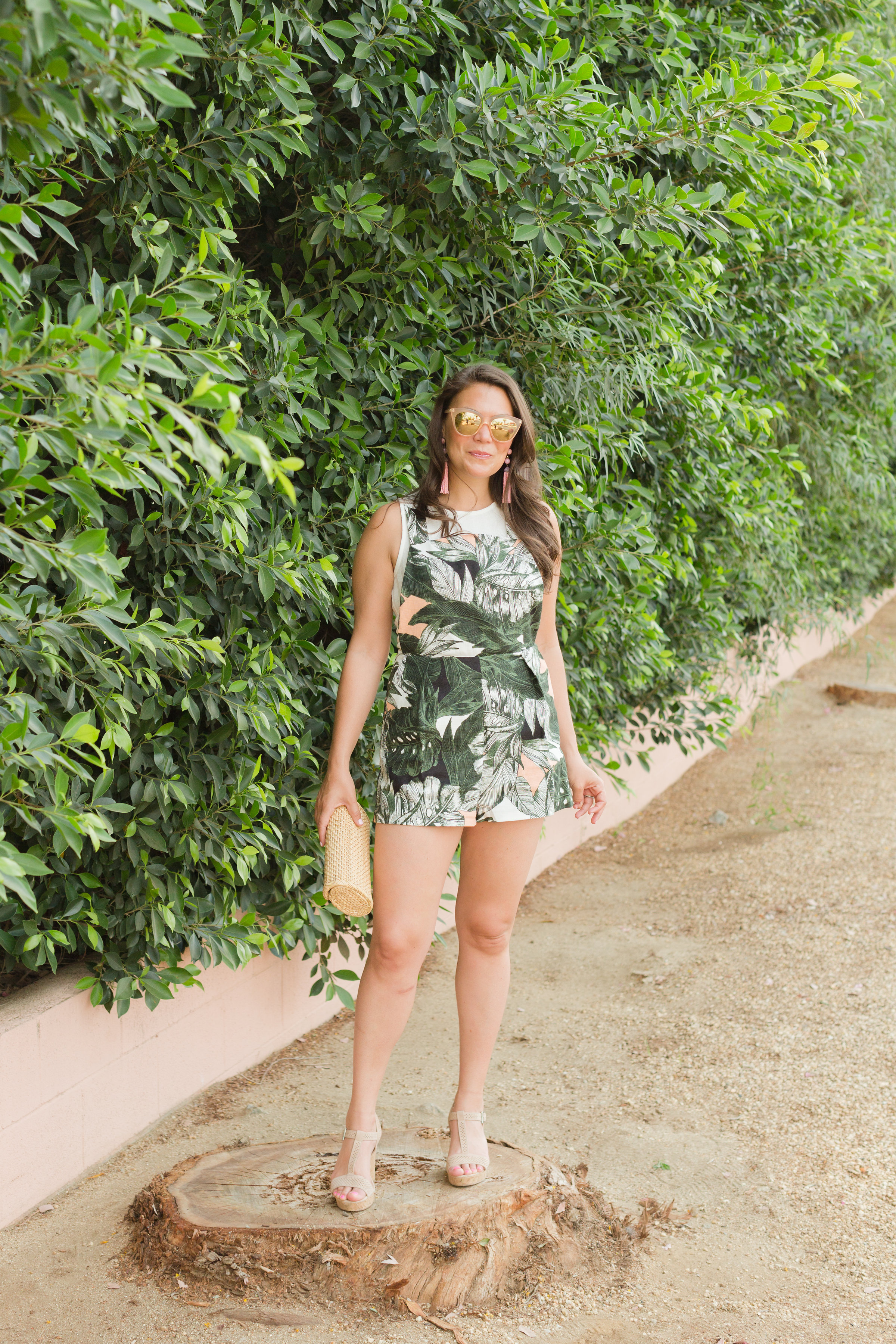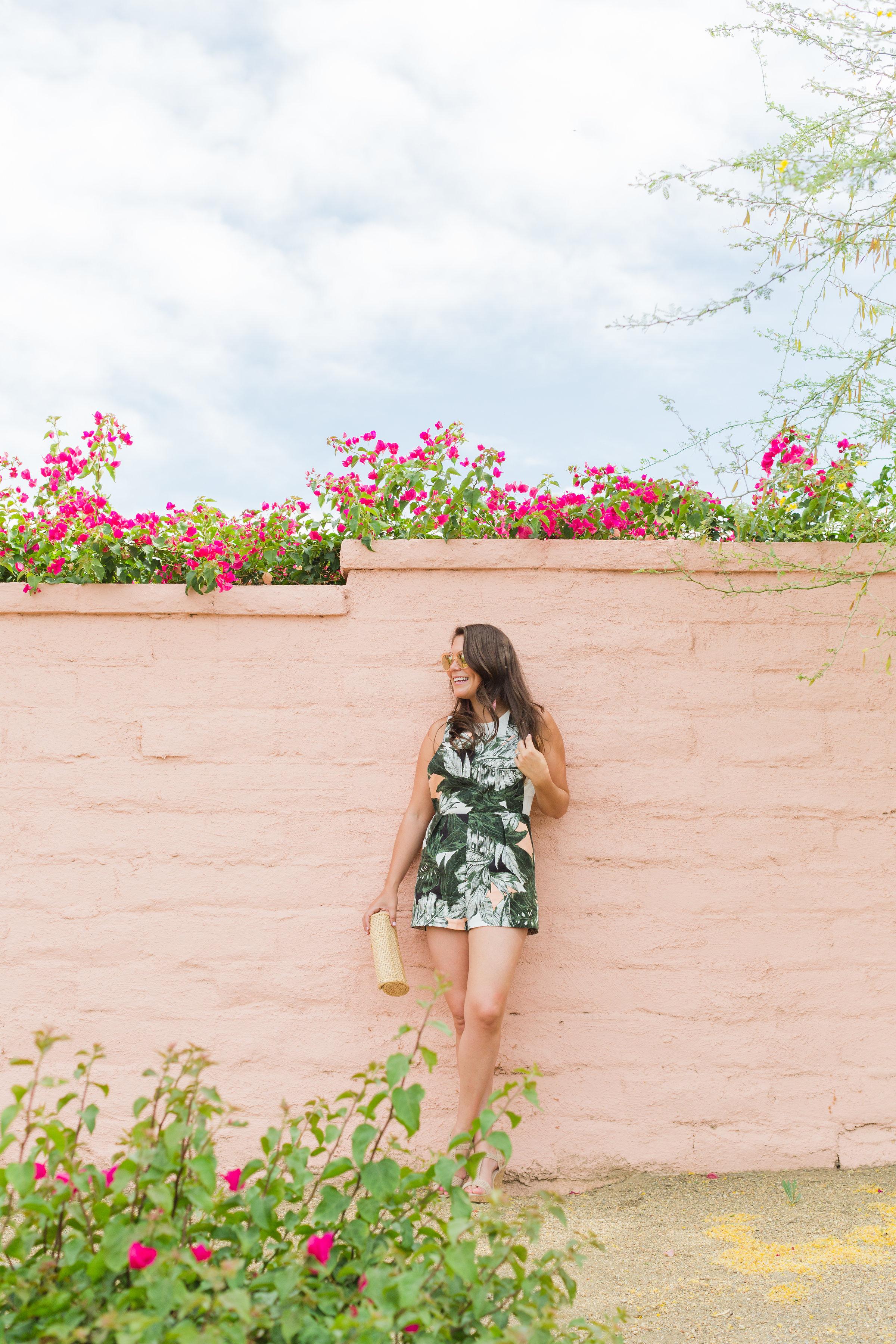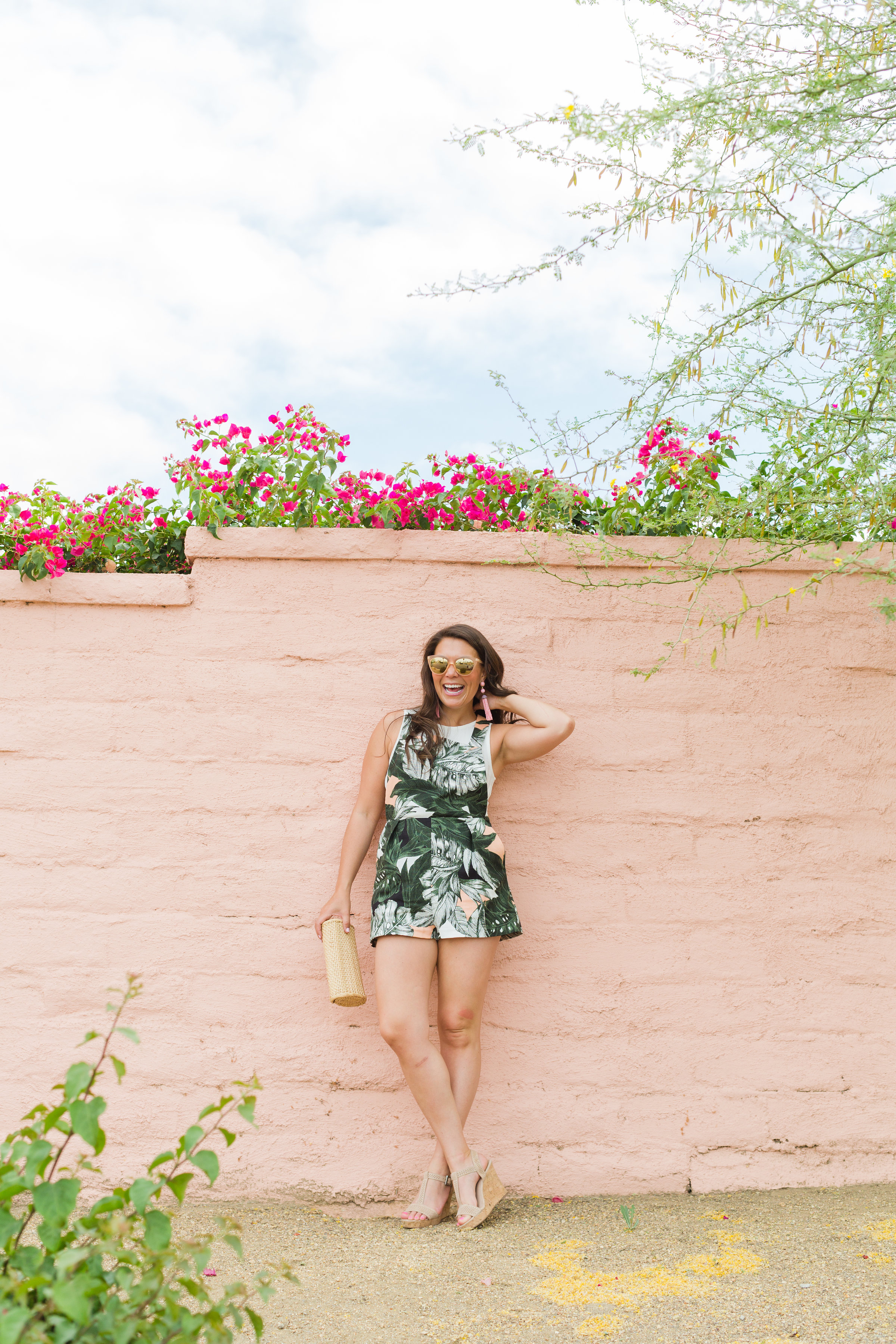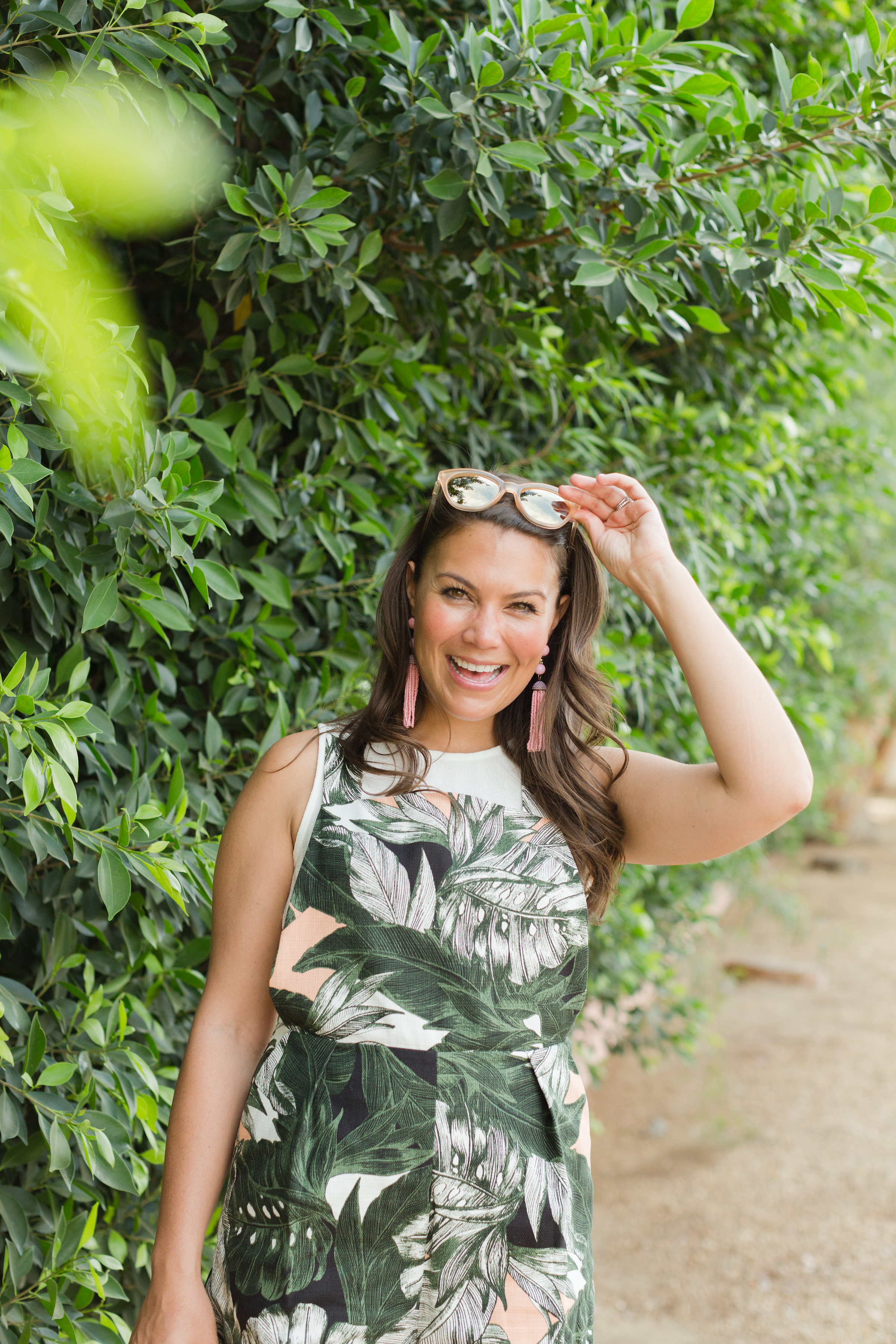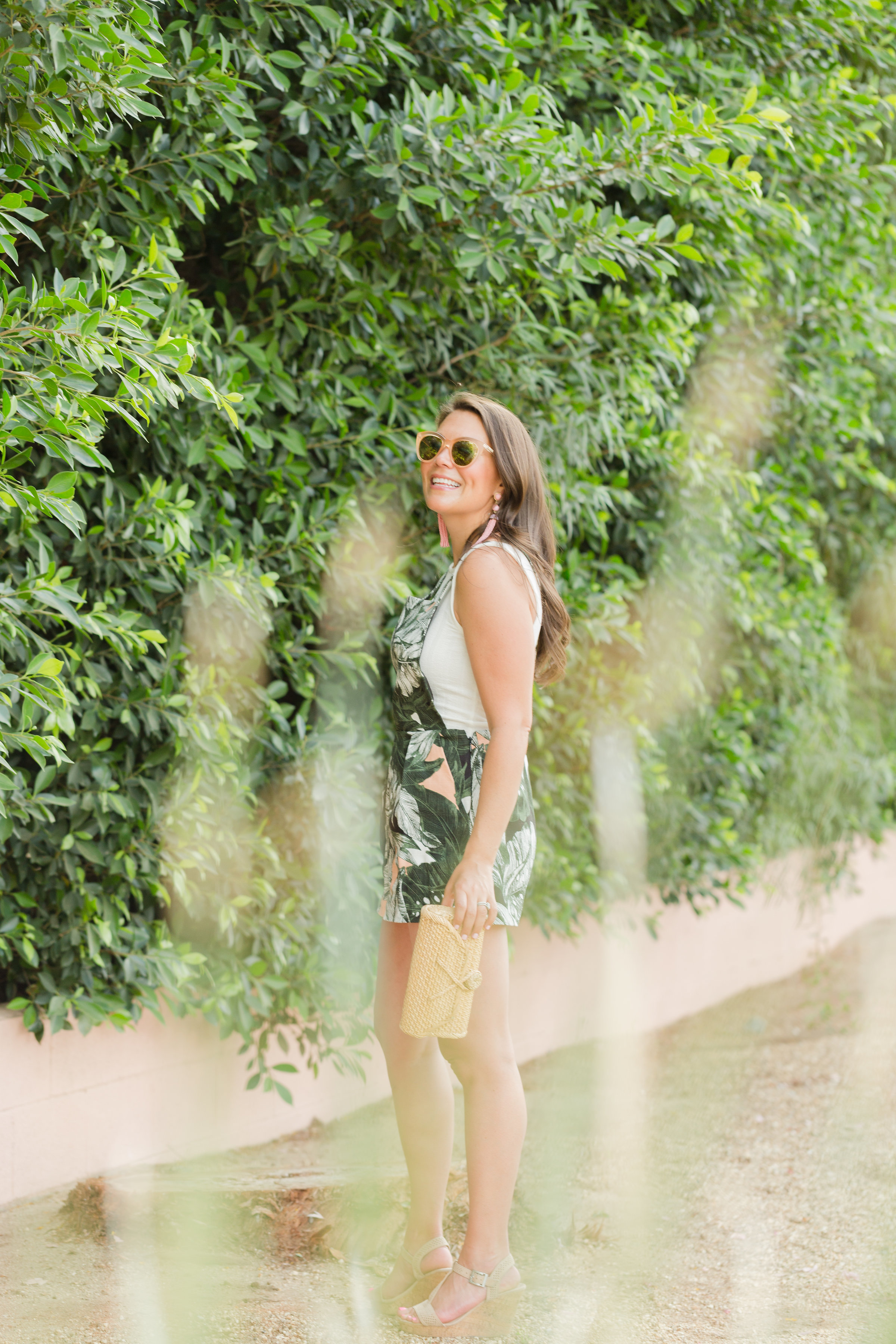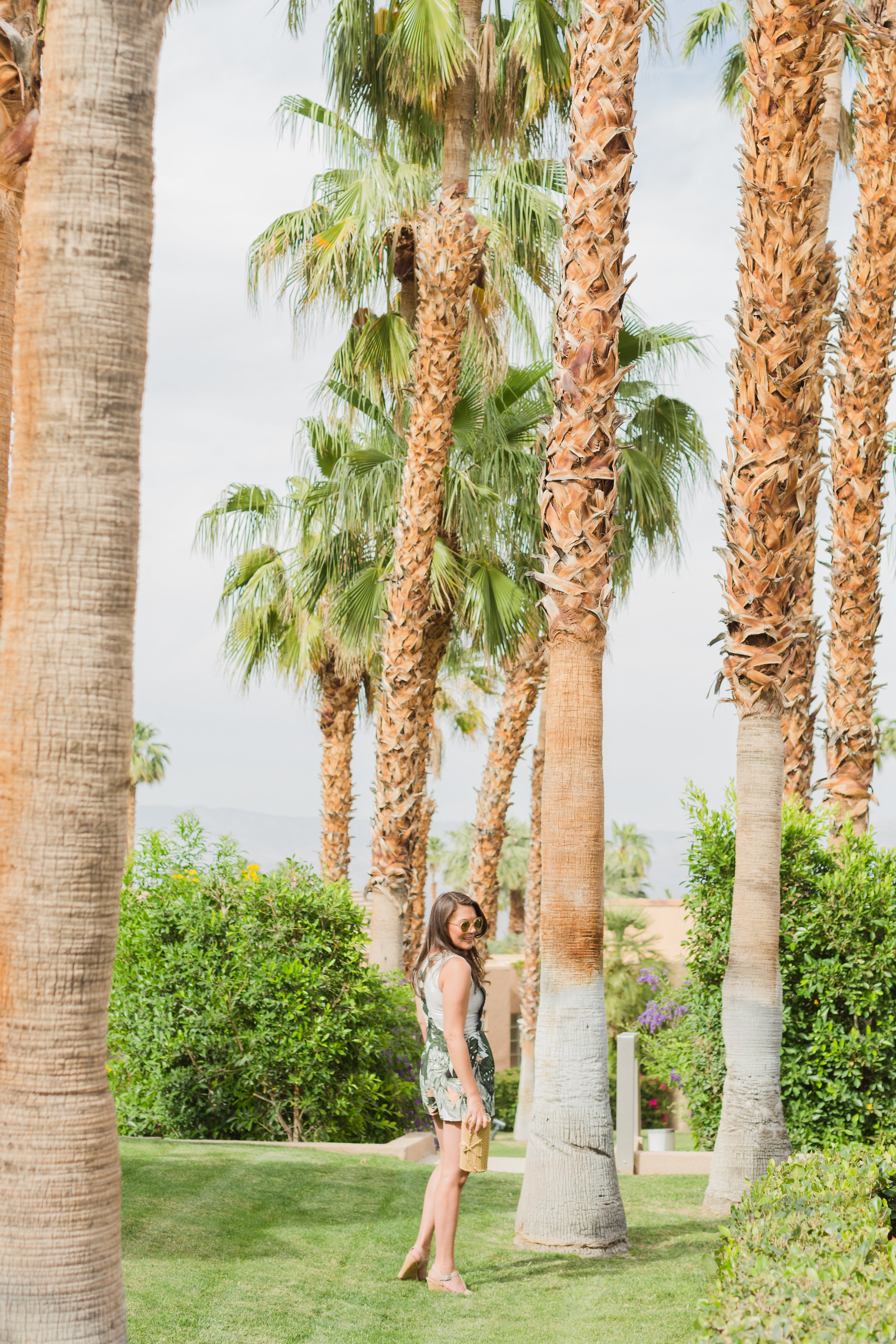 Anyone else been resisting the overall trend? Me too. I thought these were a great way for me to ease into it! They are advertised as a romper (or playsuit.. potato/pot-a-to), but they definitely need a little top under (I like this one, this one with ruffles or this one $12), so I think they are definitely in more of the overall category! I opted to size up so the shorts would be longer, but if you are looking for a tighter/shorter fit I would say it runs true to size.
While I was running around like a chicken with my head cut off trying to get ready for my trip(s). I stopped by a new boutique in Denver, Billie and got these sunnies and this adorable lemon print top! This clutch is so perfect for vacation and summer and I even wore it dressed up in rainy Chicago.
What are your Cinco de Mayo or Derby plans this weekend?!
xo